The new Shortcuts app, which is a reboot of the old Workflow app that launched with iOS 12, lets you create simple programs that use a variety of apps to accomplish a task. For example, the Time Machine shortcut for Photos lets you quickly pull up all of your photos from one year ago. This is just one of hundreds of pre-programmed Shortcuts found in the app's Gallery. To use a shortcut you need to first add it to your Library from the Gallery. To make access even faster, you can make a Home Screen icon for each shortcut.
The following is a list of shortcuts that have to do with navigation, like Home ETA. With a simple tap, this shortcut uses maps to find out how long it will take to get home from your current location, then generates a message to send to your significant other, family member, roommate, etc. that tells them when you will be home. All you have to do is hit Send. Clearly this saves you a lot of steps that would be especially distracting if you were driving. If any of these shortcuts seem useful to you and you are viewing this article on your iPhone, simply tap the link at the end of each description to automatically add it to your Shortcuts library.
Share Location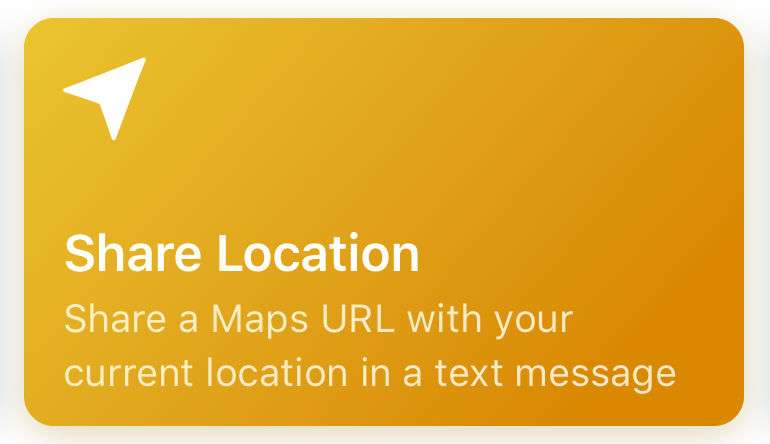 As you'd expect, this shortcut uses Maps, Messages and Contacts to send a text to your friends showing them your location. All you do is pick the contacts to send to.
Add Share Location to your Shortcuts Library
Directions Home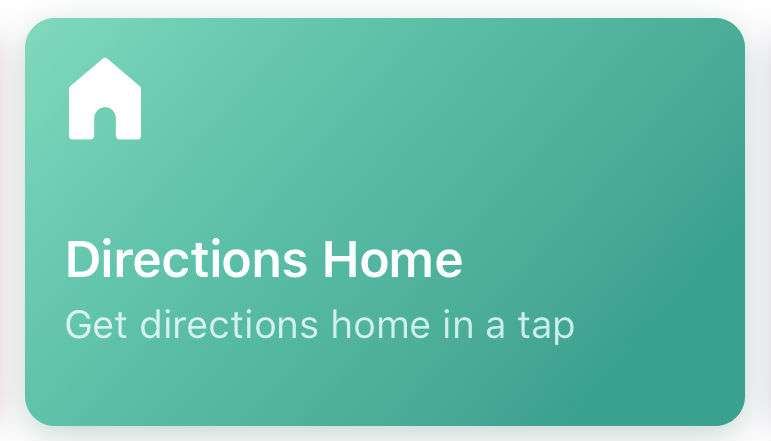 This shortcut pulls up directions home with a single tap. While this is usually a simple task with most navigation apps, having an icon on your Home Screen that you tap once makes it that much easier.
Add Directions Home to your Shortcuts Library
Home ETA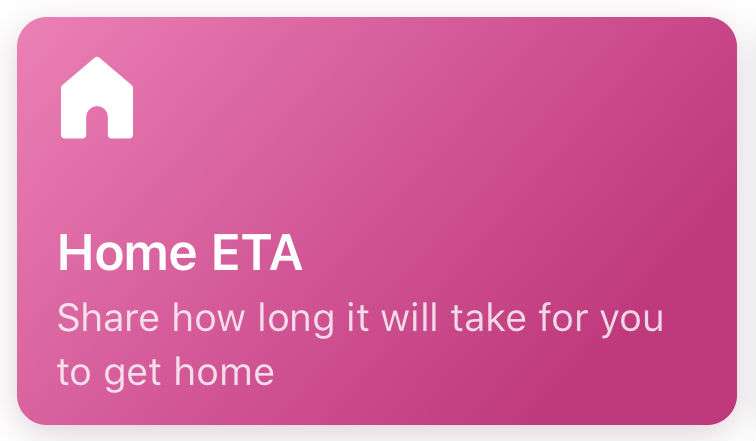 As mentioned above, this shortcut finds your ETA and sends a message (that you customize at the initial set up) to whomever you want (also designated during the initial set up). This one saves a lot of time and effort, just hop in your car, tap the shortcut then tap send.
Add Home ETA to your Shortcuts Library
Find Gas Nearby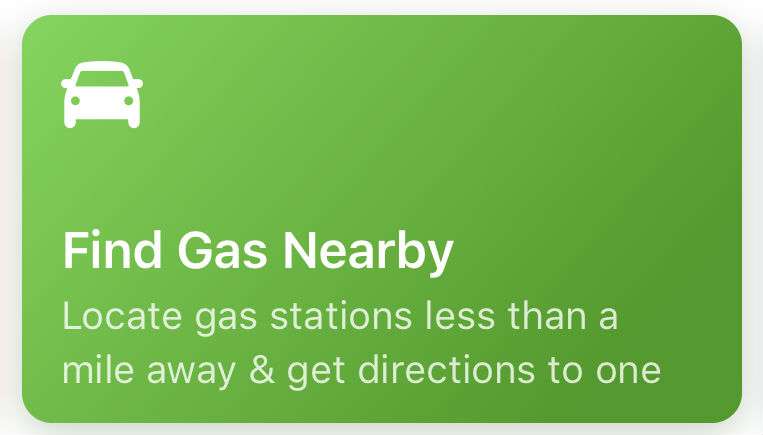 Another useful one, this pulls up a list of nearby gas stations, you tap on one to get the directions. It's a lot easier than fumbling around with your navigation app to find gas stations.
Add Find Gas Nearby to your Shortcuts Library
Directions to Next Event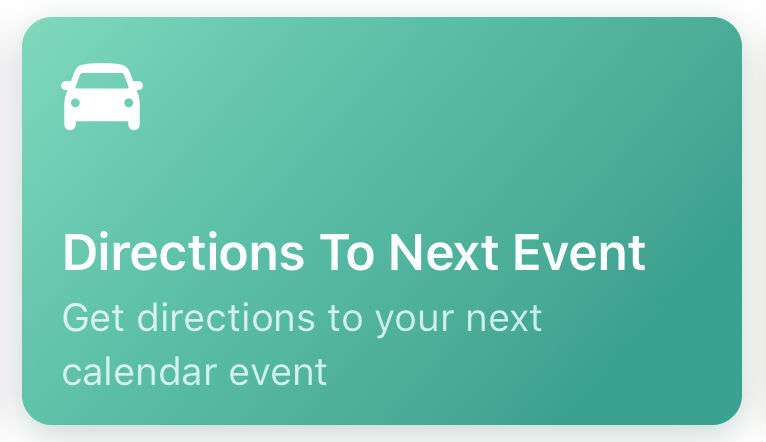 This is one you'll want if you have a lot of meetings/events and you use your Calendar app. If you have the address in the info for the next event in your Calendar, this shortcut will pull up directions to it, saving you a handful of taps.