Submitted by Marshall Walker on
Just like with the Reminders app, you can drag and drop folders in the Notes app to group them together and form subfolders. You can then organize your notes inside your folders, create checklists, share folders with other iOS users to collaborate, and easily search for images, attached documents and more.
Your device needs to be running iOS 13 or later for all the latest Notes features. Here's how to create a subfolder or merge/group folders:
Tap New Folder to create a new folder.
Once your folders are created perform a long hold on the folder you want to move. It will flash then pop out.
Slide the folder into the main folder you want to merge it with.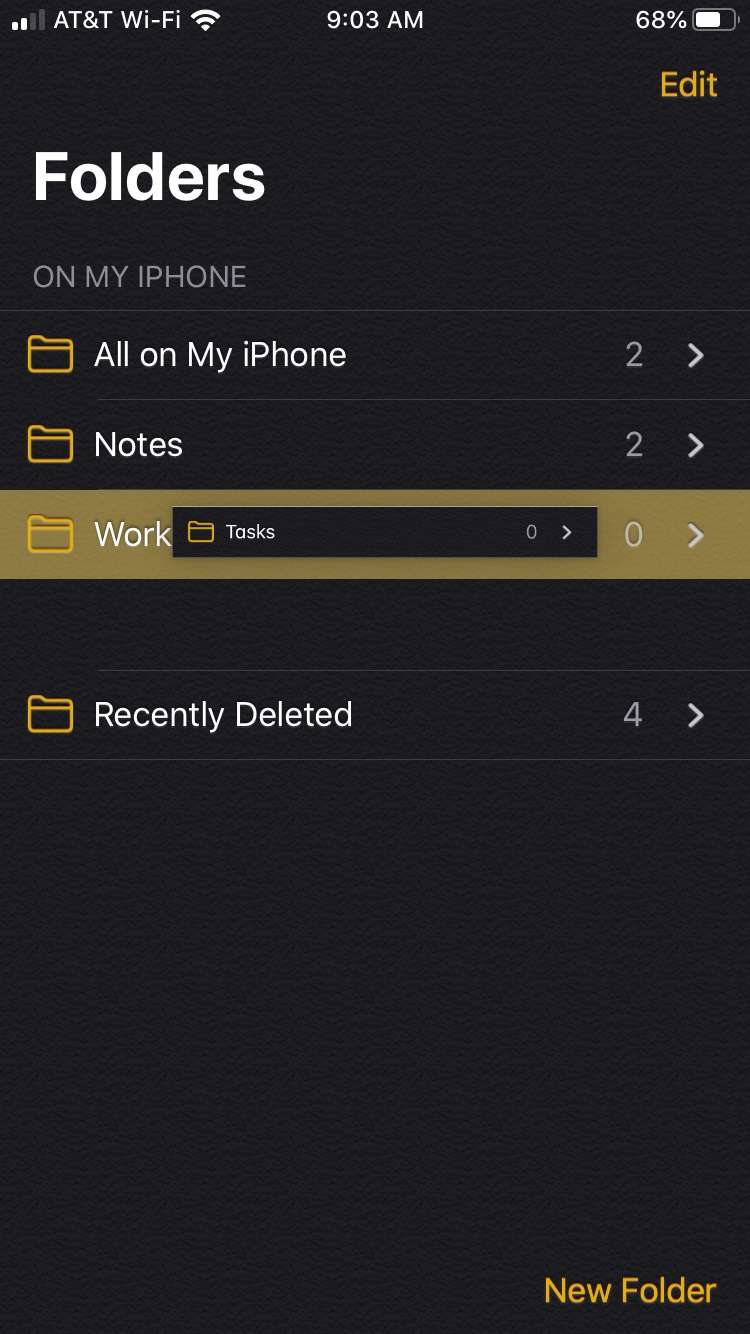 Now you can tap the arrow to collapse or open your list of subfolders. Tap the subfolders to access your individual notes.
To search a note, just tap the box with arrow icon in the top left right hand corner of the note. Scroll down, then tap Find in Note. This will open a search bar where you can type or speak your search term(s).