Submitted by Fred Straker on
The floodgates on Apple Watch accessories are about to open. The question on everyone's mind is where can I get more bands for Apple Watch? Monowear has already been funded on Kickstarter, and plans to launch an array of Apple Watch compatible bands "for every occasion".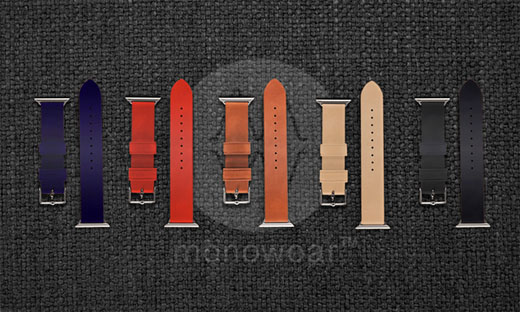 Nylon, leather, mesh and metal link options will attach directly to Apple Watch in two sizes, 20mm and 22mm to accommodate the smaller and larger Apple Watch case sizes. Pricing on Kickstarter puts the nylon band starting at $45. At the top pledge level, $135 brings two Monowear watch bands in any material. The manufacturers will need two weeks of tooling after the Apple Watch is released to start producing a variety of different band styles.