Submitted by Fred Straker on
Accessories have always flooded the iPhone and iPad markets, and the Apple Watch will be no different. Two Apple Watch charging stands have already been announced, which will kickstart many other options for Apple fans. Nomad has announced its Stand for Apple Watch in silver and space grey, hitting the market on April 30 for $59.95.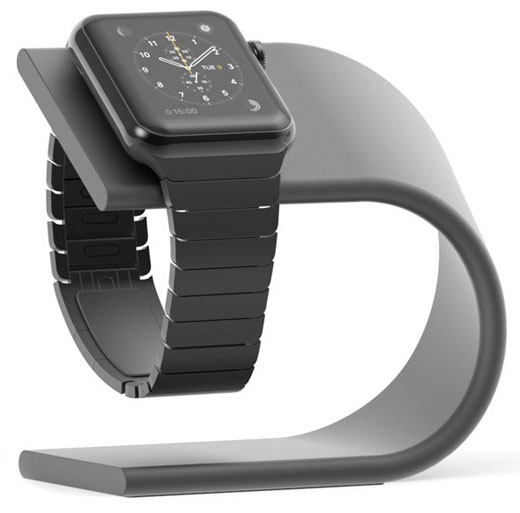 The Apple Watch charging cable threads into a hidden groove in the back of the Nomad Stand, which keeps the look of the accessory minimalist and clean. The actual MagSafe inductive charging plate rests inside the stand, awaiting the Apple Watch for docking. Apple Watch along with the band easily slips on and off of the Nomad stand for easy charging and a visually stunning display.