Submitted by Frank Macey on
Angry Birds fans will be happy to know their favorite game has 25 new levels. Every few months developer Rovio Entertainment expands the lineup of themed Angry Birds Seasons levels and adds them at no additional charge. The Winter Wonderham update brings the total to over 300 levels!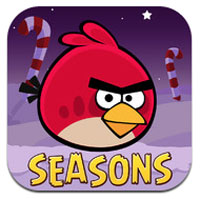 Winter Wonderham features a snowy winter landscape with the aurora borealis, and each day leading up to Christmas means a new level will be unlocked. Newcomers to the game can still purchase Angry Birds Seasons from the App Store for only $0.99.