Submitted by Anders Batten on
After two years of misleading iPhone 5 reports the rumor mill finally got something right! Apple has just sent out invites to the highly anticipated next generation iPhone event, which will take place on next Wednesday, September 12, at the Yerba Buena Center for the Arts at 10:00 am. iMore and iLounge accurately predicted the September 12th date back in July. Now it's time to see if other predictions such as an iPad mini announcement, or an entire iOS refresh turn out to be true.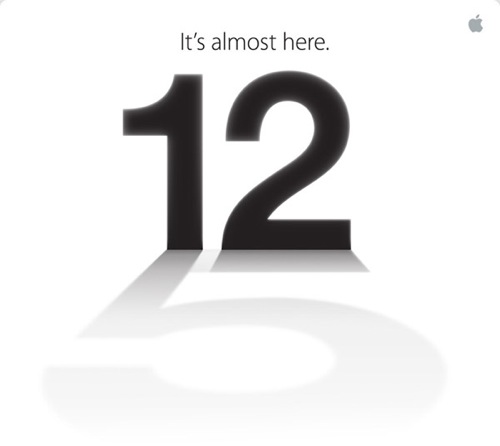 The most interesting thing about the invite pictured above is the shadow being cast by the number 12. Many people believed the next generation iPhone would not be called the iPhone 5 because it's a sixth-generation device. It was assumed that Apple would drop the numerical suffix and call it the "new iPhone", just like they did with the third-generation iPad. However, the number 5 shadow pictured on the invite seems to suggest Apple will be sticking with the fan branded name "iPhone 5".