Submitted by Frank Macey on
The world is only two days away from Apple's fall 2018 keynote. Wednesday promises to reveal a several new pieces of hardware, including a new iPhone lineup and major improvements to the Apple Watch. Apple is said to be working on a new iPad Pro as well, however this device is unlikely to be announced this week.
Apple fans are awaiting the launch of the AirPower wireless charging mat, as well as the rollout of iOS 12 for all compatible devices. Of course, the new iPhones will include iOS 12 when they ship. So what does Apple have up its sleeve for the iPhone?
iPhone 9, iPhone Xs, iPhone Xs Max
Several names have leaked over the past few months, but what's clear is that Apple plans to launch three different iPhone models on Wednesday:
iPhone Xs with 5.8-inch OLED display
iPhone 9 with 6.1-inch LCD display
iPhone Xs Max (or Plus) with 6.5-inch OLED display
The iPhone 9 will be a hybrid between the current iPhone 8 model and the iPhone X design, offering a medium-sized LCD display in-between the two iPhone Xs models at a lower price. The two flagship Xs phones with OLED will cost more and deliver two choices for screen size. Apple will officially kill the home button this year, with all three new iPhones using FaceID for user authentication.
Apple is likely to keep some older model iPhones around, lowering their price and changing the storage configurations.
Apple Watch Series 4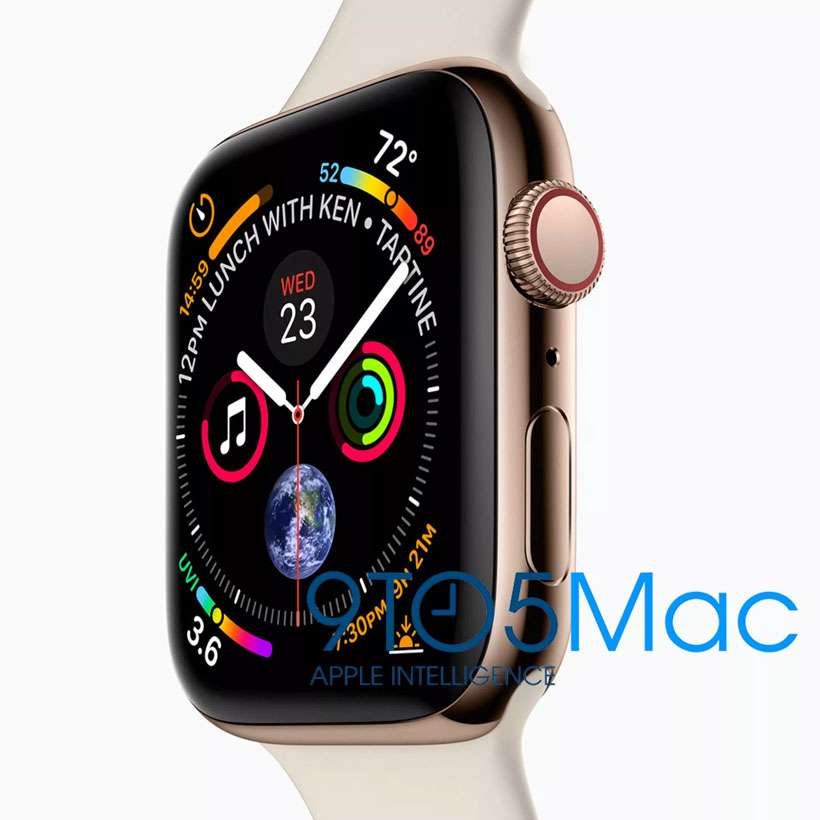 The Apple Watch gets its own edge-to-edge display, with 15 percent more real estate thanks to a shrunken bezel. The case gets its own tweaks with a thinner profile and redesigned Digital Crown and side button. While the Apple Watch Series 4 is expected to be compatible with current watch bands, it remains to be seen if Apple will include new health monitoring tech, such as a glucose monitor or ECG heart features.
The larger screen on the Apple Watch Series 4 means more information can be shown on watch faces, and the watchOS interface has more space. We will find out Wednesday which older models of the Apple Watch Apple plans to continue selling at a reduced price.