Submitted by Bob Bhatnagar on
Now that the Verizon Wireless iPhone 4 has hit the streets, people have started taking it apart to see what makes the device tick. iFixyouri performed a teardown and reveals that the latest Apple handset is shipping with the Qualcomm Gobi MDM6600 dual-mode 3G modem. Currently the chip is only being used for Verizon's CDMA network, as GSM functionality requires a SIM card.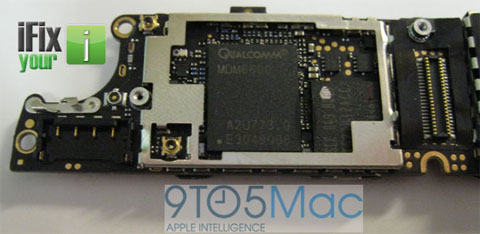 Rumors were flying ahead of the Verizon iPhone 4 release that Apple would launch a hybrid device capable of operating on a variety of networks. Now analysts expect the iPhone 5 and iPad 2 will also use the Qualcomm chip, designed to work on both AT&T and Verizon 3G networks as well as networks around the globe.