Submitted by Bob Bhatnagar on
Jailbreak developers are working hard to bring CarPlay functionality to devices running iOS 8. One such project, named CarPlay iOS, is available on Cydia as a preview of what's to come. While the tweak is not sophisticated, CarPlay iOS provides basic Music functionality with the CarPlay interface right on an iPhone or iPad.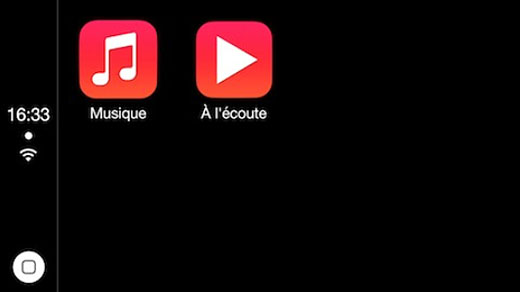 Once installed, a CarPlay iOS app icon will appear on the home screen. Opening this app reveals the main CarPlay screen, in this version limited to Music and Now Playing. Listening to a track reveals oversized, high-contrast play controls. This is the essence of what makes CarPlay useful, providing the operating system for in-dash displays and CarPlay-enabled radios.