Submitted by Marshall Walker on
Sony officially announced the PlayStation 4 on Wednesday February 20, 2013 in N.Y.C.. The console itself was never shown, and a vague "Holiday 2013" release date was given. But Sony did announce plans to release a "PlayStation App" for iOS and Android devices. The app will allow users to download companion maps on their iPhone or iPad to use while playing certain games. Players will also be able to download content on the go, or watch and challenge other players. The PlayStation Vita will also act as a "second screen". Much like the Wii U's GamePad controller, this will allows users to stream PS4 titles from their T.V. to play on the 5-inch PS Vita display.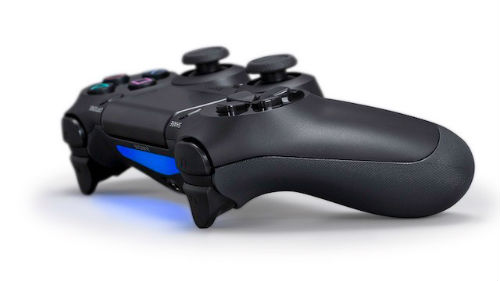 While Sony never actually unveiled the actual console, they did announce the system's specs, and gave the world a glimpse of the new controller. The PS4 is powered by an eight-core x86 processor and 8GB of RAM. The Bluetooth 2.1+EDR-equipped Dualshock 4 controller looks like past PlayStation controllers, but features a share button, three color LEDs and corresponds with the PlayStation Move depth-and-motion sensor to track player movement. The share button allows users to to stream live gameplay, and upload directly to social media sites like Facebook.