Submitted by Frank Macey on
Spruce up your reminders with a handy countdown app. Reminder & Countdown free covers all the bases when it comes to displaying how much time is left until an event or holiday. Anything at all can be logged with a time and Reminder & Countdown will automatically alert you before or when it happens.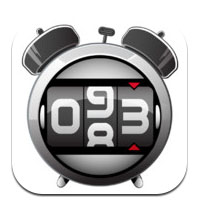 Reminder & Countdown free version 1.5 requires iOS 5.0 or later and is optimized for the iPhone 5 display. The app is supported by small banner ads at the bottom of the screen, which don't interfere with the reminders or functionality of the app. Upon first opening Reminder & Countdown the master list of events appears along with real-time countdowns.