Submitted by Frank Macey on
With data-hungry Android devices taking over and the iPhone 5 due for release in the next month or two, AT&T is getting serious about usage tiers. iPhone owners who currently enjoy an unlimited data plan may think they have carte blanche to single-handedly dominate their local cell tower's data connection, however starting October 1st AT&T will be watching.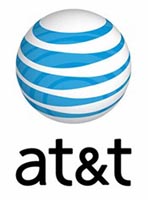 The wireless carrier plans to slow down transfer rates on the mobile devices of the top five percent of unlimited data users every month. Here's how it works: if you transfer enough data on your mobile device that you fall within the top five percent of users AT&T will throttle your speeds until the start of your next billing cycle. Of course, this won't happen immediately.