Submitted by Bob Bhatnagar on
The idea that SIM cards could disappear is looking less likely, as smartphone manufacturers RIM, Nokia and Apple have submitted competing proposals for a next-generation subscriber identity module. The European Telecommunications Standards Institutes (ETSI) has scheduled a vote to decide between the competing designs.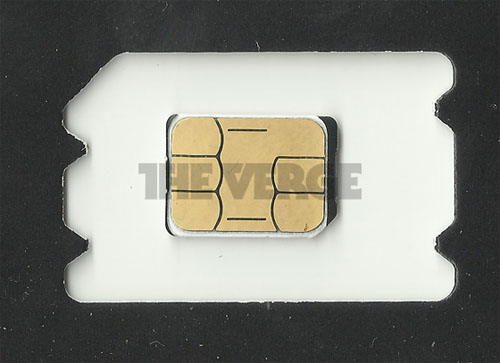 Apple's proposed nano-SIM card is pictured above from The Verge, inside the outline of a standard SIM card. When it comes down to it, the Apple design is much like current micro-SIM cards, except with less plastic around the edges. In contrast, both competing designs from Nokia and RIM are redesigned more like an SD card.