Submitted by Frank Macey on
Never deal with iPhone wires again. This is what the JuiceTank promises to deliver should the designers achieve their goal of project funding through Kickstarter. The case they have proposed not only protects the iPhone 4/4S from damage but provides two options for charging.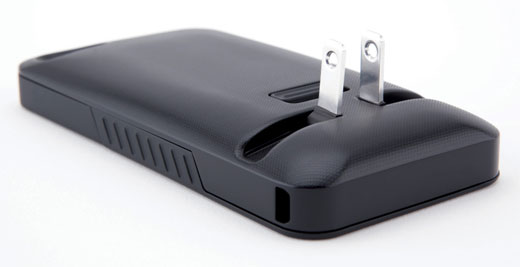 Flipping right out of the back of the case are two prongs for direct connection to a 110-240V NEMA 1/5-15 power outlet for quick and wireless charging. A micro USB jack is also provided for charging or syncing using a computer, although with Wi-Fi syncing in iOS 5 you may never need the cord.