Submitted by Bob Bhatnagar on
Dev-Team member planetbeing has demonstrated the first unlocked US-purchased iPhone 4 in the world. With a custom-cut Rogers SIM card and some coding magic, his iPhone dialed Rogers customer service and displayed the Rogers carrier logo on the home screen.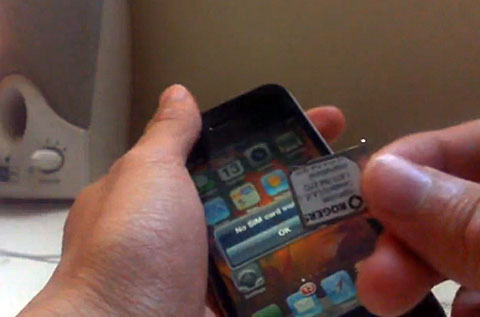 MuscleNerd and planetbeing are working simultaneously on two different unlock solutions, and plan to release the best one when the time is right. Apparently the software needs work even though the end result is functional. Dev-Team may wait until Apple releases iOS 4.1 before making the iPhone 4 unlock public.