Submitted by Thomas Estilow on
Reports have surfaced that unlocking your iPhone for use with another carrier will disable application push notifications. There is some debate over whether or not Apple is simply ignoring the problem, or if it's something they intend to fix in the near future.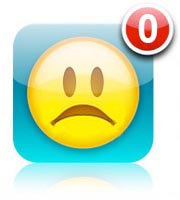 The problem was discovered by PoweryBase, the developer of a push-enabled "to do" list application called NotifyMe. According to the developer, five percent of users (those with unlocked iPhones) generate 80 percent of their customer service requests, claiming the app doesn't work as advertised. These dissatisfied users are also driving NotifyMe App Store ratings down.