Submitted by Bob Bhatnagar on
Check out this photo of the black iPhone 3G next to what is purported to be the next generation iPhone. The matte finish on the new device to the left is clearly visible, although the model number is not.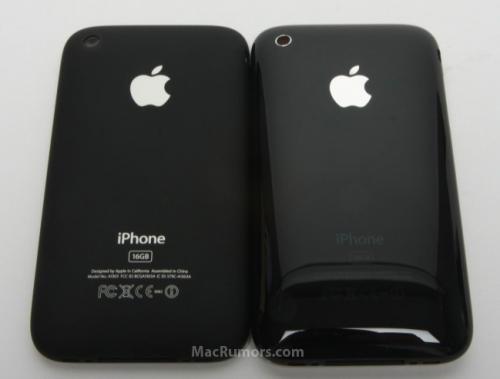 Previous leaked photos of the matte iPhone 3.0 have indicated the model number A1303. The older photos looked like metal may have been used for the back casing, however recent tips have pointed to the possibility of a matte plastic back.