Submitted by Thomas Estilow on
With all the buzz surrounding iPhone OS 3.0, it's easy to forget the incredible potential of next-generation mobile hardware coming our way this summer. When it comes to the insides of Apple's iPhone 3.0, there are plenty of upgrades in the works.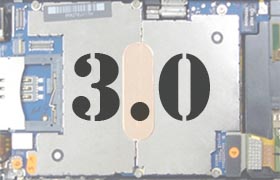 One only has to look at the deals Apple has already made with its partners in the hardware manufacturing business to picture the next device. In one of the most dramatic and exciting developments, LG has made a multibillion dollar deal with Apple to supply the company with OLED displays.