Submitted by Bob Bhatnagar on
Apple officially released the iOS 4.2 update today at 10AM PST. iPhone 4 owners get a special surprise in the latest operating system, free Find My iPhone service. The feature makes it possible to locate your lost iPhone using maps on the web. Previously the service required a paid MobileMe subscription to use.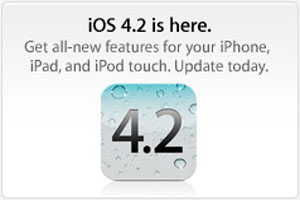 iPhone 3G owners are anticipating significant increases in speed and performance with the latest fixes and optimizations included in iOS 4.2. This version of iOS is the first to run across all recent iOS devices and will hit the iPad and iPod touch today as well. Several new features will come to the iPhone.