Submitted by Bob Bhatnagar on
According to an email from Steve Jobs himself, the latest and greatest iOS firmware version 4.1 will be publicly released soon. Already in beta 3, many features and bug fixes have been revealed by developers and are on their way to iPhone users across the planet. Apple has some finishing touches to add to the firmware before release, which is expected in September.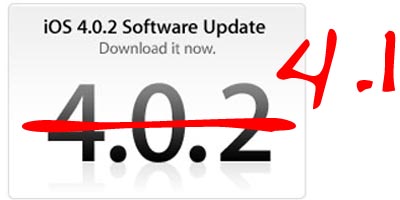 In the meantime, here's a rundown of what's coming in the iOS 4.1 update. First of all, iPhone 3G users will be happy to hear that iOS 4.1 will improve performance on their devices. Many have complained about sluggish performance and other issues after installing iOS 4.0 on this model iPhone. Subsequent fixes iOS 4.0.1 and 4.0.2 have failed to address the issues.