Submitted by Bob Bhatnagar on
Apple has recently admitted its devices running iOS 5 are experiencing battery life issues, and the company is planning to launch a fix in the next iOS firmware update. iOS 5.0.1 beta has been released to developers and promises to correct several issues affecting battery life in the mobile operating system. Several iPhone 4S owners have reported less than expected battery life and are awaiting the public release of the fix.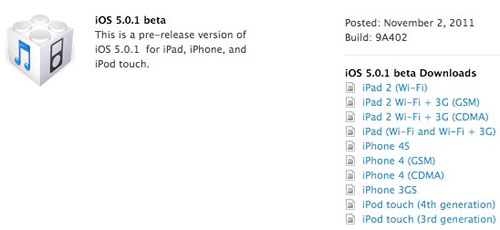 After a period of silence, Apple has finally announced they have found a few bugs responsible for the short battery life and expect to release iOS 5.0.1 to the public within a few weeks. In the meantime, iPhone 4S users and others running iOS 5 have looked to temporary fixes to improve iPhone battery life until the official fix is released.