Submitted by Bob Bhatnagar on
The first beta of iOS 5.1 has been seeded to Apple developers, and includes several changes and improvements. First off, code has been uncovered pointing to support for a new piece of hardware, namely a Sprint iPad 2. Apple launched the iPhone 4S and iPhone 4 on Sprint's network just recently, and it appears they are taking the next step.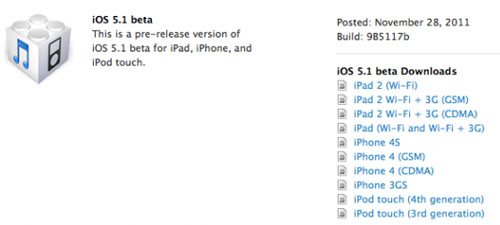 Other changes spotted by 9to5Mac include a new setting in Location Services for geofencing. One source of battery drain is geofencing, when an app such as Reminders puts a virtual perimeter around a location. Notifications are sent when leaving or arriving the location, and in iOS 5.1 each app that uses the feature has a special icon in Location Services.