Submitted by Frank Macey on
Apple's universal reader app for iPhone, iPad and iPod touch has just been updated to version 1.5. The new iBooks adds several new features including a nighttime reading theme to ease eye strain when reading in a dark room. Some studies have shown that viewing LCD screens before bedtime can keep some people from falling asleep quickly. Maybe the new iBooks will help.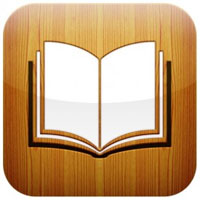 Apple has also added several new fonts including Athelas, Charter, Iowa, and Seravek for your reading pleasure. For those who may have been irritated by the book-like graphics that take screen real estate away from the text, Apple has added a full-screen mode to remove distractions.