Submitted by Bob Bhatnagar on
Two months from now Apple will release iOS firmware 4.2 for the iPhone 4, iPhone 3GS and 3G. The new operating system unifies the iOS mobile operating system and iPhones and iPads (with the exception of the original iPhone) will finally be running the same version. Several new features are coming to the iPhone with the iOS 4.2 release.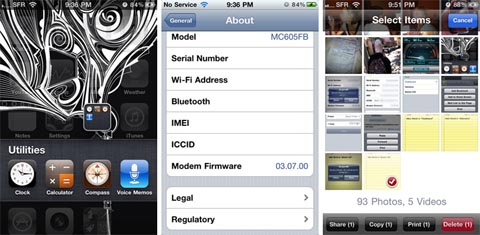 The beta version was released to developers by Apple today. One new application is the multitasking Print Center. Print Center will allow the iPhone 4 and iPhone 3GS to print wirelessly with AirPrint. As long as a Wi-Fi network and a compatible networked printer are available, photos and other documents can be printed directly from the iPhone.