Submitted by Bob Bhatnagar on
Parts suppliers and manufacturers have already been selected for a rumored Apple media pad, a touch-screen device larger than an iPhone with the functionality of a netbook. The tablet could hit shelves as early as September.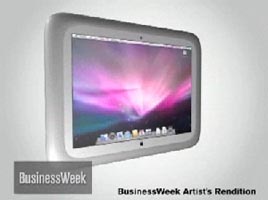 Foxconn, manufacturer of the iPhone and Apple's notebook computers, will make the new device. Wintek is providing a 9.7-inch multi-touch panel, and Dynapack International Technology is supplying the battery.