Submitted by Anders Batten on
It looks like the launch of Beats Music was a success. The company announced on its blog yesterday that is has stopped accepting any new subscribers due to some users "experiencing issues." New users who download the free app and reserve a user name this week will be contacted by Beats when registration is reopened. You will also receive 7 additional days on your trial for the inconvenience.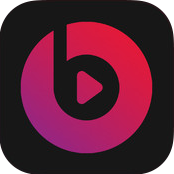 Beats Music was released to the Apple App Store earlier this week. It is a subscription-based music streaming service that offers a library of around 20 million songs curated by "music experts".