Submitted by Sammy Snyder on
Electronic Arts has decided "it's not about time" to release Plants vs. Zombies 2. PopCap originally announced that the sequel entitled Plants vs. Zombies 2: It's About Time would be released on July 18, but EA announced today that it will be available "later in the summer". EA did not give a reason for the delay. Here is the tweet from the official PvsZ Twitter account.
"Plants vs. Zombies 2, originally slated for a July 18th release, will now be released later in the summer. Stay tuned for more details."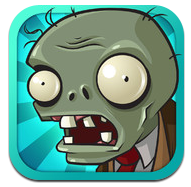 Maybe EA is pulling a Microsoft-like 180, after fans criticized their decision to only release the game for iOS devices. However, the official PvsZ YouTube page still reads: "Plants vs. Zombies will be released summer 2013, exclusively for iPad, iPhone and iPod touch on the App Store." Some fans were also not happy about the game being a freemium release. This means the game will be free to download, but will most likely require in-app purchases to make it more enjoyable to play.