Submitted by Marshall Walker on
Several sources have confirmed that Apple is planning to launch two larger iPhone 6 models later this year, and today a new video of the 4.7-inch model's purported front panel has hit YouTube. The video was originally posted on the Chinese blog iFanr, before making its way to NowhereElse.fr and then landing on every Apple blog in the U.S..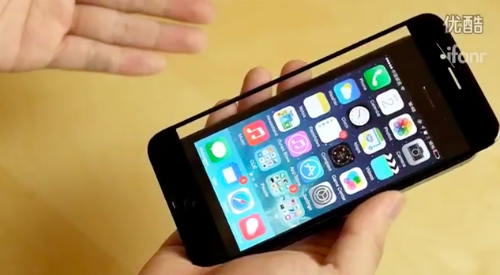 One of the concerns about larger smartphones is the lack of one-handed use, but the video posted below demonstrates that users will be able to use their thumb to access all four corners of their display while holding the 4.7-inch iPhone 6 in one hand. Other next-generation rumors have suggested that Apple plans to relocate the wake/sleep button to the side of the its new iPhone models to make it easier to reach due both of the device's larger form factors.