Submitted by Marshall Walker on
There hasn't really been any new information announced since our original iPhone 6 rumor roundup was published in June, but there have been a lot of leaked images of purported iPhone 6 parts. The Taiwanese blog Apple.club today posted pictures (shown below) showing off a fully assembled display of the 4.7-inch iPhone 6 model. The same blog also posted images of the Apple logo for the back panel, which dispelled rumors that the logo would act as an notification light. Here's what else we think we know about the iPhone 6. Remember, none of this has been officially confirmed and should be taken with a grain of salt.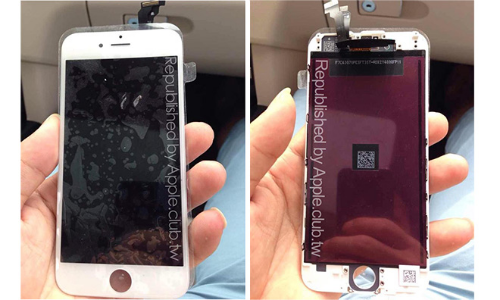 iPhone 6 Release Date
There were several rumors that production of the next-generation iPhone was delayed, but the rumor mill now claims the iPhone 6 will officially be announced on Tuesday, September 9th.