Submitted by Marshall Walker on
Facebook's motto seems to be if you can't beat them, buy them, and that's exactly what Mark Zuckerberg tried to do with when his copycat app Poke could not recreate the success of Snapchat. According to reports, Facebook is trying once again to compete with the popular messaging app after failing to acquire the company for a rumored $3 billion.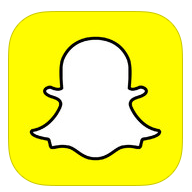 Zuckerberg has been secretly overseeing the development of an app known as "Slingshot", which "allows users to send short video messages with just a couple of taps," according to The Financial Times. The new video messaging app features a "simple and speedy user interface" and could be launched this month if Facebook plans to proceed with the project.