Submitted by Marshall Walker on
Apple has made it clear that Siri will not be available on any other iOS devices besides the iPhone 4S. iFixit believes this has to due with the device's unique proximity sensor. The iFixit team discovered whenever the screen of the iPhone 4S is activated the proximity sensor turns on.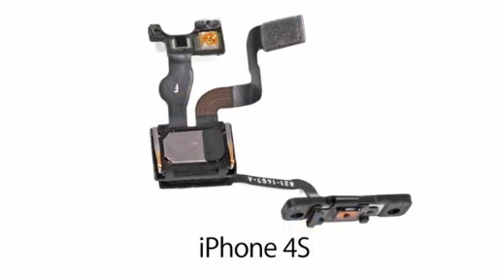 The proximity sensor in other iPhone models is basically an infrared LED light that lets the device know when a user's face is near the screen. This allows the iPhone to switch off its touch interface when someone is making a call. iFixit believes the sensor inside the iPhone 4S switches on constantly so users can easily access Siri.