Submitted by Frank Macey on
The 2014 World Cup has arrived. Starting tomorrow, soccer fans around the globe can follow their favorite teams in the Group stage and beyond. Following the world's largest sporting event from anywhere has never been easier thanks to mobile devices. There are a variety of free iOS apps that can help make sure fans don't miss any action.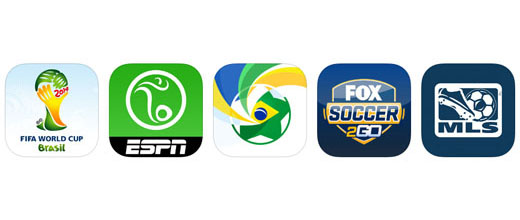 Here are five top iPhone apps for the 2014 FIFA World Cup in Brazil. Not only will these apps provide live match scores and highlights, there's in-depth information and breaking news. Results and headlines from across the world of soccer (or football, as it's known by most of the world) are key features of some of these apps as well.