Submitted by Bob Bhatnagar on
40 live pro basketball games streaming directly to your iPhone every week? If you're a fan, NBA League Pass Mobile may be the ultimate basketball app.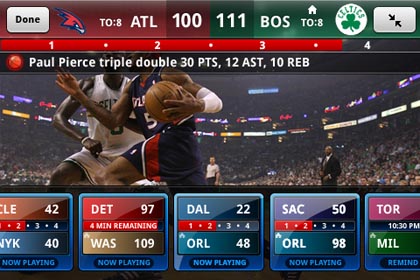 All of this streaming NBA action over 3G and Wi-Fi does come at a price. Total for the 2009-10 basketball season excluding tax is $39.99 in the App Store. Current NBA League Pass television subscribers don't get a break.