Submitted by Thomas Estilow on
Video and film enthusiast site Vimeo has developed its own iPhone application, available for the iPhone 3GS and iPhone 4. The application is free and includes features such as access to your Vimeo account, browsing videos, and editing and sharing video created on your mobile device.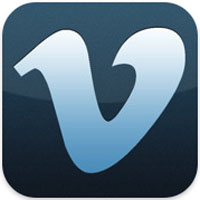 Many of the features of your Vimeo account can be opened from the iPhone app, such as liked videos, account information and access to the huge library of Vimeo content online. What makes the app different is the video shooting and editing features built into the software. Vimeo has come up with a credible free video editing alternative to the $4.99 iMovie app from Apple.