Submitted by Anders Batten on
T-Mobile CEO John Legere announced new initiatives for businesses and consumers at its Un-carrier 9.0 event in New York on Wednesday. The company explained its plans to simplify wireless pricing with its new "Un-contract" initiative and said it would pay "outstanding device payments" for new customers who drop their current carrier and switch to T-Mobile.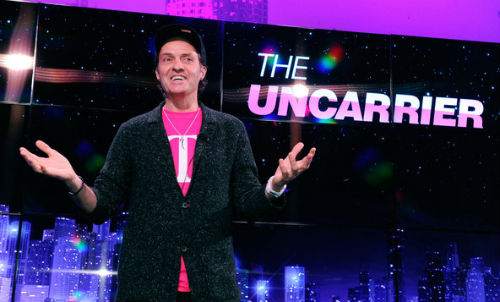 T-Mobile promised its current subscribers that their Simple Choice rates would never go up as long as they remain customers, and that users with unlimited 4G LTE plans will be able to keep the same rates for a minimum of two years. T-Mobile hopes to put an end to the practice of offering short-term promotions to woo customers, just like it did when it ended long-term contracts with its Un-carrier initiative in 2013.