Submitted by Marshall Walker on
T-Mobile plans to start addressing users who are abusing their unlimited 4G/LTE data plans, according to an alleged internal memo published by TMO News. The memo sent to T-Mobile staff reads:
"T-mobile has identified customers who are heavy data users and are engaged in peer-to-peer file sharing, and tethering outside of T-Mobile's Terms and Conditions (T&C). This results in a negative data network experience for T-Mobile customers. Beginning August 17, T-Mobile will begin to address customers who are conducting activities outside of T-Mobile's T&Cs."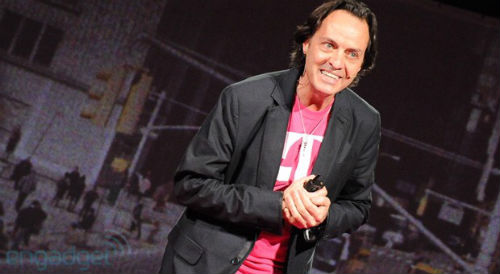 The memo also contains a 4-step plan to handle customers who are violating T-Mobile's terms and conditions.
T-Mobile will first contact the alleged abuser to notify them that they are violating their terms and conditions. The customer's account will be tagged with a "Misuse Warning SOC" until their next billing cycle. If the abuse continues, T-Mobile will then throttle the customer's data speeds. The account will also be marked by a "Misuse Throttle SOC" so customer care and other staff will know why that customer is experiencing slower speeds.