Submitted by Anders Batten on
Before it officially rolled out the iPhone, T-Mobile enabled LTE for customers using unlocked iPhones on its network, but according to TmoNews, the update also "negatively affected the signal and speeds achieved on the company's refarmed PCS 1900MHz" spectrum. Luckily for T-Mobile subscribers, two TmoNews users "hacked" the carrier update to boost the data speeds of the T-Mobile iPhone. The hack does not require a jailbroken device, and it works on both the iPhone 5 and the AT&T/unlocked model. This means most T-Mobile customers will see increased data speeds by following the instructions below.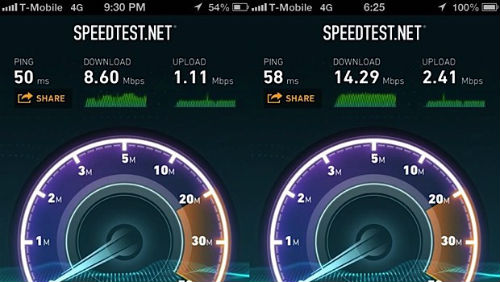 As always, make sure you backup your device before doing anything to your phone. You can also get the original carrier update from TmoNews if anything goes wrong. Be sure to thank @joe012594 and @cooldayr2 via Twitter, or ask them any questions if you need help.