Submitted by Marshall Walker on
T-Mobile is quickly becoming the Troll Carrier instead of the Uncarrier. After a very successful CES where John Legere was kicked out of an AT&T party, the T-Mobile CEO has taken to Twitter to post images of customers breaking up with their carriers.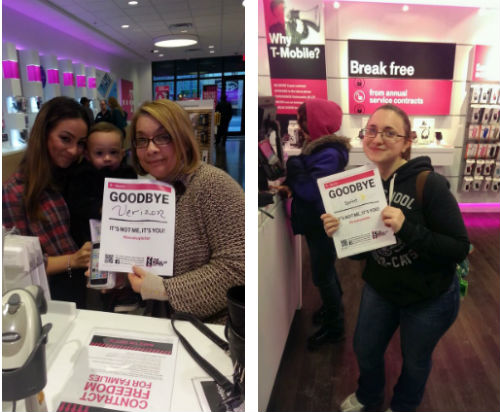 T-Mobile has entered phase 4 of its Uncarrier movement by paying the early termination fees of customers who ditch their current carrier contracts and trade in their devices. This new deal has spawned a hilarious Twitter campaign where Legere (@JohnLegere) has been re-tweeting photos of customers breaking up with AT&T, Sprint and Verizon.