Does the Apple Watch have a speaker?
Yes, Apple Watch features a built-in speaker. The speaker and built-in microphone are used for voice calling and Siri interaction. Notifications are also delivered via the Taptic Engine, which gently taps the wrist to alert the wearer.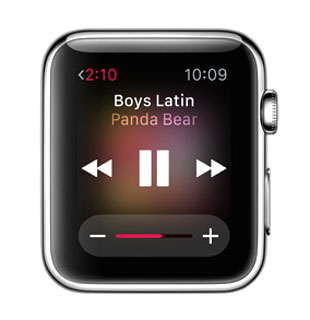 While Apple Watch supports sound output, it's not clear whether music playback will be supported through the speaker or only via Bluetooth headphones.