Submitted by Chad Shmukler on
Things had been quiet for a while on the Google Phone rumors front, but it looks like talk about the device has surfaced again. Only, this time, the concept is looking much less like a rumor and more like an inevitability.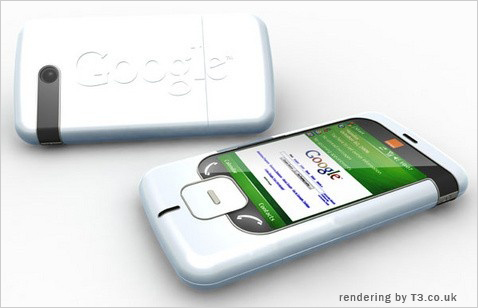 Reports have been surfacing which indicate that Google has been showing off a prototype mobile phone to different carriers. According to an article published Thursday in the Wall Street Journal, Google is showing the the prototype around while continuing to hone and improve the product to offer a browsing and internet experience superior to what is currently available.
Additionally, the Google phone will reportedly offer free service. Instead of
relying on a large price tag and/or monthly fees, the Google phone will supposedly generate revenue for Google via commercial advertising dollars. Specifically, in exchange for free calling, Google phone users will be served advertisements.
Google is particularly excited about the possibilities of mobile phone advertising. As a result of the individual nature of mobile phone ownership, along with on-board mobile phone technology such as GPS, the ability to personalize the advertisements well exceed current levels of sophistication.
Based on current information, it seems like there may be Google phones, rather than just a single Google phone, with Google determining a set of specifications that manufacturers must meet in order to create and market a Google approved phone.
Still, information is scarce, but more details seem to be coming to light.