Submitted by Fred Straker on
The iPhone makes it possible to independently maintain several different calendars for separate event categories, such as work or home. Calendars can easily be added or deleted to accommodate individual needs and help stay organized each day, week or month. Every time a new event or appointment is added to the calendar, iOS 7 will provide the option to assign this event to a particular calendar.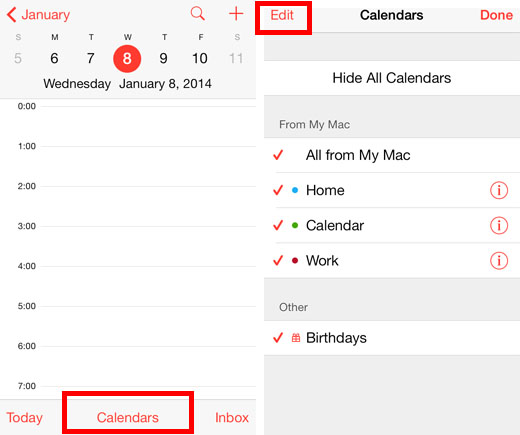 To begin customizing the iPhone calendars, enter the Calendar app and tap Calendars at the bottom of the screen. The list of existing calendars and color codes will appear. To add a calendar tap Edit at the top left of the screen.
Touch Add Calendar at the bottom of the list of existing calendar categories. Select a color and enter a name for the custom calendar. When complete, tap Done in the upper right corner. The calendar has now been added and will appear as an option when tagging new events in the Calendar app. These calendars will also be synced to the computer and iCloud.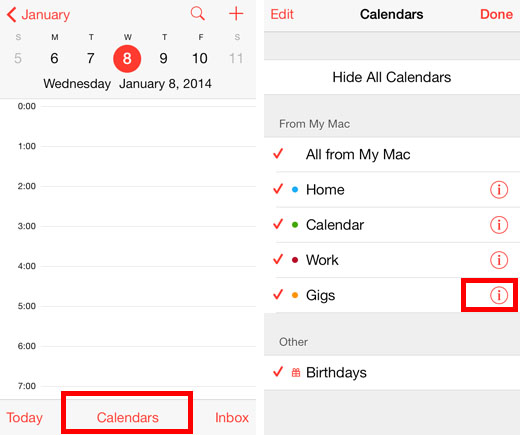 To delete a calendar, start by opening the stock iOS 7 Calendar app and tap Calendars at the bottom of the screen. When the list of calendar tags appears, tap the red information (i) symbol to the right of the calendar you wish to delete. This will bring up the Edit Calendar page.
Touch Delete Calendar at the bottom of the page. iOS 7 will confirm this decision, asking if you are sure you want to delete this calendar. Note that all events associated with the calendar will also be deleted. This means if you have any important events tagged with this calendar, they will be removed if the calendar is deleted.
Tapping the Delete Calendar button will remove all traces of the calendar and its associated events from your device.