Can I buy the iPhone 3G without a contract?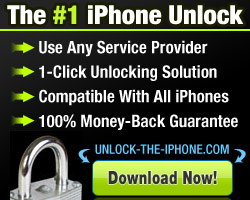 Learn more about purchasing the iPhone 4 without a contract here.
iPhone 4 will be available for pre-order June 15. Learn more about iPhone 4 pre-order and delivery here.
Those looking for information on pre-ordering the new iPhone 3GS will be pleasantly surprised to hear that you CAN pre-order the new iPhone 3GS. Delivery on June 19th. Learn how to pre-order the iPhone 3GS here.
For the advertised prices of $199 and $299, evidently not. A day after announcing the new 3G version of the iPhone with its new low prices, Apple clarified that the bargain prices advertised were those customers would receive when purchasing subsidized phones which require the signing of a contract with a cellular service provider (AT&T in the US, O2 in the UK, etc).
Whether the iPhone 3G here in the US will be sold at any price to customers that do not wish to sign a contract with AT&T is still unknown. There are rumors that some overseas service providers plan to sell the new iPhone for prices roughly equivalent to $800 US for those unwilling to sign a service agreement, but these rumors are as of yet unconfirmed. Certainly in countries such as France, where it is illegal to require a contract purchase accompanying electronic devices, the iPhone 3G will be sold sans contract -- but at what price we do not yet know.
For now, the iPhone 3G will also not be available for online purchase. Whether you are purchasing through Apple or AT&T in the US, or via Apple or another service provider overseas, you'll need to head into a retail location to purchase the phone. With no iTunes activation of iPhones this time around, the activation process will all take place in the store where you purchase your shiny new iPhone.