Submitted by Bob Bhatnagar on
This Friday AT&T is expected to text its iPhone customers in groups every hour, notifying them that MMS is finally ready for action on their iPhone. Some reports have indicated this process could start as early as 10AM Eastern Time.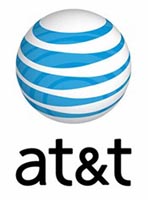 MMS will be activated by a carrier settings update from iTunes. The service will make it possible to send photos and videos along with text to other mobile devices without using email. MMS will not be supported on the original (2G) iPhone.
AT&T officially announced the following:
MMS Update: We know you've been eager for this service so we wanted to offer a quick update on the launch plans for MMS on Friday, Sept. 25. Late morning, Pacific Time, on Friday, the new carrier settings update enabling MMS should be live and ready to download through iTunes.
The company has been working for months to prepare its network for an expected onslaught of bandwidth usage due to MMS. iPhone users are already the heaviest data users on the AT&T network.
Rolling out the service to iPhones in groups will allow AT&T to monitor the process closely and possibly reduce problems.
AT&T has already sent some iPhone users the following text message:
AT&T Free Msg: Picture & video messaging (MMS) will be available for iPhone on 9/25. While we prepare your account for MMS capability, the current "view my message" experience will be turned off but your ability to send and receive text messages will not be affected.