Submitted by Bob Bhatnagar on
Some really useful and interesting features are on their way in iPhone OS 4.0. The operating system is expected to launch this summer with Apple's next generation iPhone hardware. The same firmware will make its way over to the iPad in the fall.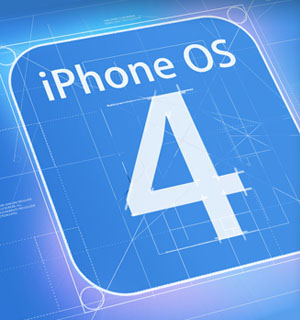 iPhone OS 4 beta 4 includes ample evidence of video conferencing, including a "Video Calls Debugging" section on field test models of the latest hardware. Speaking of the hardware, a lost iPhone 4 in Vietnam was broken down and found to feature Apple's A4 processor, the same powerhouse that runs the iPad.
Gizmodo claims speeds on the new model iPhone make the 3GS look like it means "3rd Generation Slow."
PCWorld reports that tethering on AT&T will come to US customers running iPhone OS 4.0 at a price of $15 for every 3GB used. This would finally allow users to connect other devices such as a laptop to their 3G connection using the iPhone without jailbreaking.
Other iPhone 4 improvements include consolidating the default apps such as stocks and weather into one icon labeled "Utilities." This will help reduce clutter on the home screen and better organize the apps that come with the system.
Home screen wallpapers! Another feature that only jailbreakers were able to do with an iPhone. Apple's iPad running iPhone OS 3.2 does allow wallpapers on the home screen behind icons, unlike iPhone 3.1.3 which limits the background to black.
New SMS and MMS functions have also been added to iPhone 4. Steve Jobs himself has been confirmed as the keynote address speaker at WWDC on June 7. Most industry analysts expect to see a full-scale iPhone 4 launch along with the new operating system.
As was previously announced, iPhone 4 will allow app multitasking. iPhone OS 4.0 will not run on the original iPhone at all, and has limited functionality on the iPhone 3G and 3GS.