Submitted by Bob Bhatnagar on
Evidence has surfaced that retailers are getting ready for Apple's white iPhone 4 launch. It's likely Apple would like to see the white model on shelves before the holiday shopping season. Screenshots of an internal inventory system at Canadian carrier Rogers Wireless have been leaked showing two white iPhone 4 models.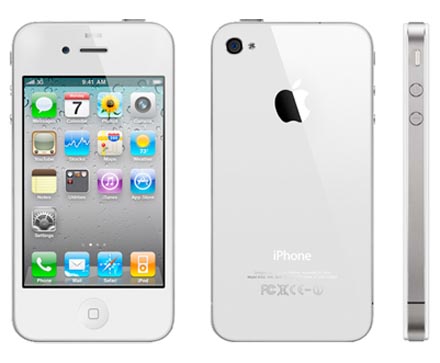 Like the black iPhone 4, white iPhones will be available in two storage capacities, 16GB and 32GB. Apparently Rogers has historically only added product information to the system if launch is imminent. Not to be outdone, US retailers are also prepping for the white iPhone 4 arrival.
Wal-Mart shelves in one store were spotted with sticker labels indicating a placeholder for the white iPhone 4. The sticker reads "iPhone 4 White 16GB" and lists pricing at $197. Wal-Mart currently sells the black iPhone 4 16GB for the same price with a two-year service agreement.
The white iPhone 4 release date has most recently been postponed until "later this year" by Steve Jobs at a special press conference. Originally it was expected that Apple would launch the white model alongside the currently selling black iPhone. Apple later announced it would start selling the device by the end of July, however the device failed to materialize amid reports of white iPhone 4 manufacturing issues that suppliers are struggling to solve.
One Apple fan claims to have received an email directly from Jobs regarding the matter. He asked whether or not the white iPhone 4 would be available before Christmas. Jobs referred to his public statement and replied, "Christmas is later this year." The email has not been verified as authentic, however.
Other rumors are swirling around the subject of improved antenna reception on the iPhone 4. Reports have claimed that Apple could possibly be changing the design of the iPhone 4 antenna or coating the stainless steel exterior of the white iPhone 4 to avoid signal problems that have affected some black iPhone 4 owners. Whether or not Apple changes anything besides the color of the glass remains to be seen.