Submitted by Bob Bhatnagar on
Dev-Team are in the final days of developing the next jailbreak solution upgrade for iPhone 4 users running iOS 4.2.1. Release could even happen this week if recent Twitter activity from team members is to be believed. Most recently MuscleNerd announced that "it'll be here by Xmas (not because we're sitting waiting for Xmas, but because it's achievable deadline)" when asked about an untethered jailbreak via Twitter.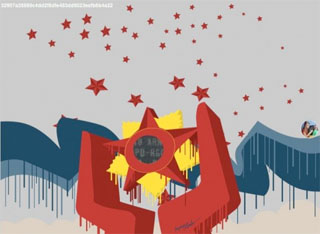 Although he has since removed the post, an earlier message from comex pointed to a release before the Christmas holiday. When asked "I want a 4.2.1 untethered jailbreak for christmas :P" by another Twitter user, comex replied, "you'll get it."
As of yet, there has been no official announcement regarding an untethered iPhone 4 jailbreak on the Dev-Team Blog. The team has released an updated redsn0w, now at version 0.9.6b6. All recent iOS devices can be jailbroken thanks to a combination of past exploits including pwnage2, arm7_go, 24kpwn, and limera1n. Some reports have surfaced that Apple may have patched the limera1n exploit in the latest iPads shipped with iOS 4.2.1.
The current version of redsn0w only jailbreaks certain model iPhones untethered. All iPhone 4 owners will need to wait for a new solution from Dev-Team that makes it possible to do this untethered. Otherwise, the device will require a tethered boot to operate in a jailbroken state.
If you just can't wait a few days for the Dev-Team to finish up, follow these
instructions to jailbreak your iPhone with redsn0w
. All eyes will be on the Dev-Team this week as iPhone 4 owners anxiously await the next release. Time will tell if these developers meet their own deadline for a Christmas release.