Submitted by Frank Macey on
AT&T has thrown down the gauntlet, sending a limited number of subscribers warnings via email and SMS to stop unauthorized tethering. The wireless carrier plans to automatically sign up users for its DataPro and Personal Hotspot plans if they continue to tether their devices without contacting the company.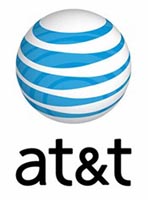 The move is a first for AT&T since they launched official Personal Hotspot support on March 11 with the release of iOS 4.3. Prior to this, iPhone users could only connect one computer to the iPhone. The new service makes it possible to share your 3G data connection with 3 devices at the same time via WI-Fi, and connect to others with Bluetooth and USB.
The issue that concerns AT&T involves iPhone users who have jailbroken their devices to install unofficial tethering solutions such as MyWi, which avoid additional charges from AT&T and don't require a special data plan. These applications are a violation of the terms of use customers agree to when signing up for service. The company is also concerned about fairness, as customers who follow the rules are paying for tethering and have switched to tiered data plans.
Personal Hotspot pricing is an additional $20 per month and adds 2GB of additional 3G data usage. If you currently have an unlimited iPhone data plan, AT&T requires that you switch to the capped 2GB DataPro plan before adding tethering. The total amount of data usage then comes to 4GB with the tethering options activated. According to Cult of Mac, AT&T explained their network has the monitoring capabilities to single out users who are tethering devices using their 3G data connection.
According to the ultimatum from AT&T, changes are coming March 27:
If we don't hear from you, we'll plan to automatically enroll you into DataPro 4GB after March 27, 2011. The new plan – whether you sign up on your own or we automatically enroll you – will replace your current smartphone data plan, including if you are on an unlimited data plan.
The aggressive move against unofficial tethering is bound to be controversial. Many users who have chosen to jailbreak and tether contend they have already paid for data plan usage, so it shouldn't matter what devices use the plan. AT&T seeks to manage its finite network resources, and iPhone users are notoriously heavy data users. Not to mention that many customers are grandfathered into the unlimited 3G data plan.