Submitted by Marshall Walker on
Those unnamed "sources close to the situation" are at it once again, this time telling John Paczkowski of All Things Digital that new Apple CEO Tim Cook, will be announcing the iPhone 5 on October 4th.
Actually... They told him Apple will be holding a big media event on October 4th, we all just assume it will be to unveil the iPhone 5.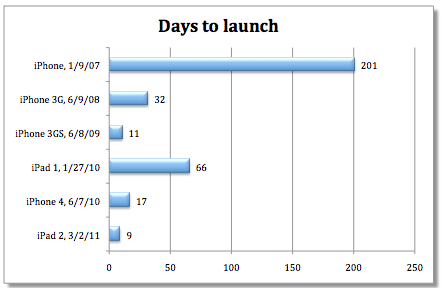 Sorry if I can't get excited about an unconfirmed report about the iPhone 5 possibly being announced, but after so many months of misleading rumors, and such a long wait, I rather skip the press conference and just know an actual release date. Apple fans are hoping that the lag time between the big event and the iPhone 5 launch will be short, but I'm not getting my hopes up just in case. However, it would be kind of crappy on Apple's part to throw Cook to the wolves by forcing him to announce the iPhone 5 won't be ready until 2012. I'm guessing if Apple plans to hold a spectacle for their next generation device, they also plan to release it soon.
The big question is will Steve Jobs make an appearance? All Things D believes Cook will be the man to break the good news, with a little help from his Apple friends, but a Jobs cameo is possible. As long as the iPhone 5 shows up, I will be a happy man.