Submitted by Bob Bhatnagar on
Apple has recently been awarded a long list of patents related to the iPhone according to a report from Patently Apple. One of the most important is a patent detailing the user interface that iOS uses to display electronic lists and documents. It may not sound like much, but this covers a wide range of functions seen on many smartphones today.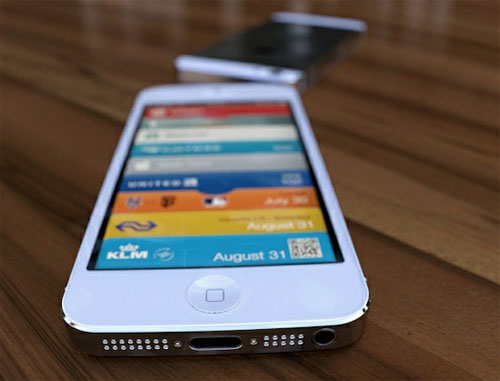 Not only this, but a patent for a smaller dock connector looks similar to leaked parts and rumors suggesting that the next generation iPhone will sport a 19-pin connector. The iPhone 5 renderings above reflect an artist's conception of the port, which would shave valuable space off of the existing 30-pin connector.
These smaller dock connectors have also appeared in iPhone 5 parts photos. The fact that Apple has been granted a patent for the smaller data and power connector could mean the technology will arrive in the next iPhone. Owners of accessories using the existing port design might not be so thrilled that their equipment will become obsolete or require an adapter.
Back to the major user interface patent, Patently Apple explains its significance:
Apple's patent covers UI modules covering blogging, email, telephone, camera, video player, calendar, browser, widgets, search, notes, maps and more importantly, a multi-touch interface. Apple's patent also covers the iPhone as a multifunctional and multi-touch device that includes multiple programs, a virtual keyboard and so much more.
So what isn't covered by Apple's patents? It remains to be seen if the 30 patent claims found in these documents can help fight ongoing lawsuits with competitors Samsung and HTC.