Submitted by Bob Bhatnagar on
Apple has officially been granted a US patent for in-cell touch screen technology, which could make its way into the sixth generation iPhone this September. The iPhone 5 is expected to be slimmer than current models, coming in at under 8 mm thick. The in-cell display could reduce screen thickness by 0.5 mm or more.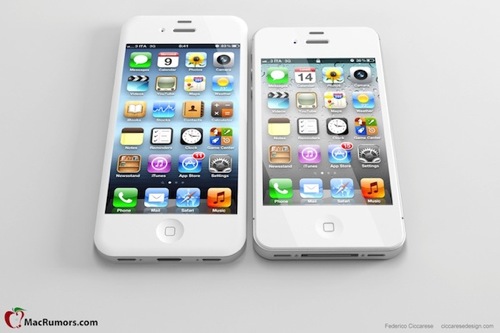 AppleInsider reports that the design works by combining the liquid crystal display and touch sensing elements into a single structure, making some layers unnecessary. The same electrodes used for the display can sense touch at a resolution matching the display or by combining pixels, depending on the application.
Not only this, but in-cell technology will simplify manufacturing processes as well. Apple outlines several methods that could be applied for combining screen layers in the patent, which means there's no telling exactly which process might be applied to the iPhone 5. Should Apple move forward with the technology in the next iPhone, an in-cell display will reduce thickness and weight even as the device adds more height to the screen.
iOS 6 is widely expected to provide five rows of app icons on the home screen as opposed to the four rows found on current models. The iPhone 5 display will have a 16:9 aspect ratio, keeping the same width but adding height over current 4:3 ratio displays. Along with a new battery design and smaller, MagSafe dock connector, Apple will pull out all the stops to enhance the LTE-capable iPhone this fall.