Submitted by Bob Bhatnagar on
Recently the jailbreak tweak Flusterless was released, making it easier to enter Do Not Disturb (DND) mode from the iOS lock screen. Now thanks to Crescent, Siri can also be used to switch DND on and off with voice commands. Normally, the process of turning on DND involves navigating to Settings -> Do Not Disturb.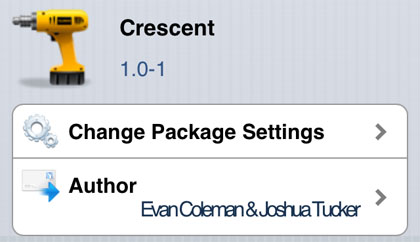 Crescent supports all of the same languages Siri currently supports, and accepts commands such as "Enable Do Not Disturb" and "Turn Do Not Disturb Off". Tell Siri the abbreviated "Do Not Disturb" and the assistant will issue a stock response, promising not to disturb you and providing a link to the DND settings.
One nice feature of Crescent happens when you forget that DND mode is already disabled. Siri will respond " Do Not Disturb is already off. Would you like me to turn it on?" Crescent is pretty straightforward and has no settings to configure after installing from Cydia. Siri is already capable of doing many things, but time will tell if Apple adds Crescent's functionality to a future version of iOS. Other Siri jailbreak tweaks worth checking out include HiddenHelper and NowNow.
Crescent is available on Cydia from the BigBoss repository for free. Check here for instructions on how to jailbreak iOS 6.x with evasi0n. You can also find out how to purchase and install Cydia tweaks with this guide.