Submitted by Frank Macey on
Rumors of Apple's upcoming iRadio streaming music service aren't new, but the latest developments indicate Apple will move forward with its plans next week's WWDC. AllThingsD reports that Sony Music has joined the party, which means all three major music labels are now participating in the service.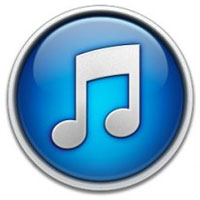 The last piece of the puzzle, Sony follows Universal Music Group and Warner Music Group, who have both cut deals to license their music collections to Apple. According to Billboard Apple will give the record companies 10 percent of iRadio's advertising revenue as an introductory rate. The company will also pay a per-stream rate above the Copyright Royalty Board statutory amount.
It's likely the terms will change after the streaming radio service is established in the marketplace. iRadio is not the official name of the service, which will be similar to Pandora. Apple will also use iTunes and iCloud information to tailor offerings to listeners. Record labels will also have the option of offering selections that mesh with a listener's preferences.
Of course, Apple will provide easy access for listeners to purchase any tracks or albums they hear from the iTunes library. After the failure of Apple's Ping social music service, the company is looking to capitalize on the growing Internet radio phenomenon and attract more iTunes customers to the iOS and OS X ecosystems.
Look for Apple to give developers a heads up on the iRadio service at WWDC 2013 next week in San Francisco.