Submitted by Sammy Snyder on
Virgin Mobile has announced it will begin offering the iPhone 5 with unlimited 3G/4G LTE data on Friday, June 28. Contract-hesitant consumers can nab the 16GB model at a Virgin Mobile retail store, or online for $550. The 32GB and 64GB units will only be available through VirginMobileUSA.com for $650 and $750, respectively. The Apple handset is being coupled with Virgin Mobile's Beyond Talk plan, which includes unlimited data and messaging starting at $35 a month. Virgin Mobile is also offering a $5 per-month discount plan for customers who sign up for automatic payments.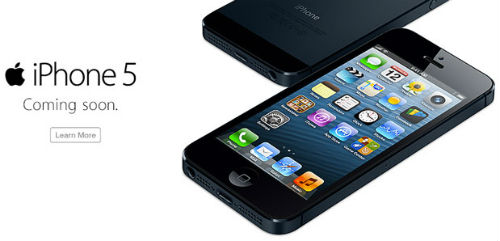 If you can't afford to drop over $500 for an iPhone all at once, T-Mobile offers the 16GB iPhone 5 for $149 down with 24 monthly payments of $20. There is no contract, but you do have to make all 24 payments even if you decide to leave T-Mobile. You also have to pay at least $20 a month for a data plan to be able to use T-Mobile's network.
MetroPCS customers are still hoping for an iPhone 5 release after T-Mobile acquired the carrier in May. T-Mobile CEO John Legere said a MetroPCS-branded iPhone was possible but not "imminent". If launched, MetroPCS would be the fifth largest U.S. carrier after AT&T, Verizon, Sprint and T-Mobile to offer the iPhone 5 since its launch in 2012.